Looking for Facebook training in London and beyond?
Facebook offers fantastic opportunities to businesses and third sector organisations. It can help your customers or supporters spread the word about what you offer, create  closer relationships by providing a glimpse "behind the scenes", provide a focus for your customer community, and much more.
But, it can also be challenging to build up a relevant community and keep them interested. It's easy to sign up and get a Facebook page, but getting it right on Facebook takes a lot more than that.
It can become confusing and frustrating if you're not sure how best to take advantage of the way that Facebook works, or you don't understand the key differences between Facebook and your other marketing activities.
Bespoke, private Facebook coaching – just for you!
If you're a UK business, Public Sector or Third Sector organisation looking for help with Facebook, we offer tailored one-to-one training sessions which are designed around your particular needs.
That might mean working with you to set up your Facebook presence, showing you how everything works, and helping you to plan what sort of thing you should post for maximum impact. Or, you might have been on Facebook for a while but want to make your page a busier place,  use some of the advanced targeting and advertising functions available on Facebook, or understand Facebook's analytics so that you can measure your results.
We'll help you design an agenda for your training session (from a couple of hours up to a whole day) which covers exactly the topics you need, approached in the context of your sector, target audience and goals.
For most organisations, our onsite private training is by far the most efficient and cost effective option. If you attend a standard training course, you'll be taught "general purpose" social media suitable for a wide range of business sectors and abilities. The trainer isn't able to take into account your previous experience, business sector or goals.
Skip the "out of the box" Facebook courses
Many clients come to us having been on Facebook courses (both free and paid for) in the past, and still none the wiser as to how to develop a Facebook page that's effective.
Our social media training is DIFFERENT! Here's why:
It's tailored to your exact needs at that time – we agree a prioritised list of what you'd like to cover prior to the day, or can suggest the most important topics if you're new to Facebook. So, you're learning exactly what you need to know and not wasting time going over topics that aren't relevant, or that you're already confident on. If something's not completely clear, we stay on that topic until it is!
It's done in the context of your overall business and marketing objectives. This is crucial. Without applying some commercial and marketing context, learning which buttons to press is about as useful as a Microsoft Word course if you want to be a novelist.
It's hands-on with you at the keyboard, usually on your own laptop or PC, to ensure you retain as much knowledge as possible
We come to your site, saving on travel costs and time.
It's more cost effective. For less than some of our competitors charge for one course attendee, we allow up to three trainees to join a Small Group session. And remember, the training is bespoke to you, so you can cover in a few hours what you might pick out of a full day's standard training course.
Facebook training – example topics
We'll agree what you want to cover before the day, and the agenda will be unique to your needs. If you're not sure what you don't know, we'll help you work out what your most important topics will be. Some examples of what we might cover include:
What is Facebook, and what can it do that's unique?
How to set up and optimise a Facebook Page
Facebook etiquette – Dos and Don'ts
What to talk about, and how to hit the right tone for this social environment
How to reach a new audience using Facebook
How to encourage more discussion and interaction on your Page
What to do about negative or inappropriate comments
How to develop, execute and measure a campaign on Facebook
Facebook adverts – what they do and how to analyse whether they'll work for you.
What our customers say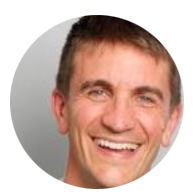 "thank you for your time yesterday and the time/effort that had clearly gone into preparing the training so as to make is as relevant to Fizz as possible.

The whole team found the session extremely beneficial, we learnt a lot and .. we think it will have a real impact"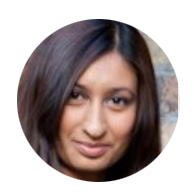 "I would be happy to recommend Rose McGrory for social media training, especially for anyone wanting a session that is tailored to their company's requirements. They really made sure that all our questions, and more, were answered in the interactive and hands-on session.

The training is very good value in comparison to other social media training course providers and can be provided in the comfort of your own office. I now feel ready to implement our social media strategy."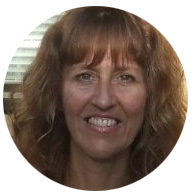 ""We selected Rose McGrory because we wanted tailored training on both Facebook and Twitter. We consider ourselves experienced users of the former and total beginners on the latter – the training was perfectly pitched to meet our exact requirements on both counts.

Our trainer's knowledge of the use of social media in business was excellent, making the day interesting, informative and very useful. We all came away feeling very inspired."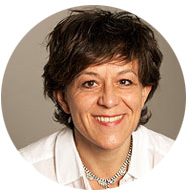 "Your training was excellent thanks.

A real pleasure and just what we needed!"
Let's get going!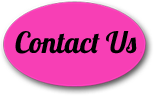 To start designing your perfect Facebook training just give us a call  – we're on 03303 500 929*,
or email us via sayhello@rosemcgrory.co.uk with as much information about what you need, for a no obligation quote – we're very approachable and NEVER give you the hard sell!
*local rate call, 03 numbers are included in mobile inclusive minutes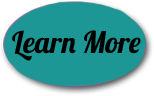 Or if you want to learn more about us: here's the lowdown on our company ethos and approach; or take a look at our blog, where we cover a wide variety of tips, issues and "How Tos" about working with social media


Need more than just Facebook?
We can combine Facebook with training on other social media sites such as Twitter, LinkedIn, or looking at setting up a blog – or even set you up on all of them!  There's more information here about our general social media training.
Ongoing Facebook support and coaching
Optionally, you may like to include a social media support package, which provides for a few hours' email or telephone support from your trainer in the months after your initial course. This helps with both technical queries and those "what am I doing here again?!" moments – ensuring that you'll keep working at it,  and soon have a strong and effective Facebook presence.
You might also be interested in….
Our blog post, "How to get the most from Social Media Training" – or any of our other blog articles, do have a look around as they'll give you a good idea of our expertise and what we're about.