Some of our larger clients:
Service Menu:
Learn More
Small or large group In-House Training
Custom built, private inhouse training that's tailored to your business needs and the current knowledge of your staff.
You tell us what you already know and what you'd like to be able to do, and we'll suggest an agenda for your perfect, personalised training session or programme.
You can mix and match topics and difficulty (beginner to advanced) to suit, and we're experienced in helping even the most doubtful folk get comfortable with using social media.
All our training is approached strategically and includes examples which are specific to your type of business. This is the luxury way to get quality social media training, but at a sensible price!
Click the button to learn more about the benefits of private training over signing up to a classroom session.
What our clients say about our Private Training:
Learn More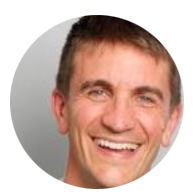 "thank you for your time yesterday and the time/effort that had clearly gone into preparing the training so as to make is as relevant to Fizz as possible. The whole team found the session extremely beneficial, we learnt a lot and .. we think it will have a real impact"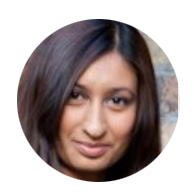 "I would be happy to recommend Rose McGrory for social media training, especially for anyone wanting a session that is tailored to their company's requirements. They really made sure that all our questions, and more, were answered in the interactive and hands-on session.

The training is very good value in comparison to other social media training course providers and can be provided in the comfort of your own office. I now feel ready to implement our social media strategy."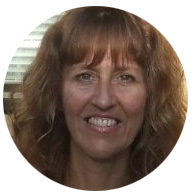 ""We selected Rose McGrory because we wanted  tailored training on both Facebook and Twitter. We consider ourselves experienced users of the former and total beginners on the latter – the training was perfectly pitched to meet our exact requirements on both counts.

Our trainer's knowledge of the use of social media in business was excellent, making the day interesting, informative and very useful. We all came away feeling very inspired."
Awayday or Event Presentations
If you would like to include a session demystifying Social Media in your next company awayday or event, give us a call.
We've worked with a range of organisations to provide fun but effective presentations which ensure everybody goes away with new clarity and enthusiasm for social media.
The session might be a general, no nonsense overview of how Social Media works, or it could focus on using it for personal development or to help solve current issues in your business sector.
Learn More
Outsourced Social Media
Asking a third party to manage your social media presence for you is a big decision. You're handing over a big part of your image, one which could be all that many potential customers ever see.
We've got some firm views about when it's OK to outsource social media, and what's needed for it to work effectively, and we don't take on managed social media clients unless we're pretty sure it will work out for both sides.
If that's the approach you're looking for, click the button to find out more.
Learn More