Social Media Consultancy & Strategy: Could Social Media work (harder) for your business?
Whether you're considering using social media marketing for your business, or have been using it for a while and want to maximise the effectiveness of your online presence, working with us on your social media strategy will help.
Our Social Media Consulting services
Social Media Sensecheck : If you're wondering whether social media is right for your business, our Social Media Sensecheck is exactly what you need.
Social Media Consultancy: If you've "dabbled" with  one or more social media sites and are ready to take the next steps into more effective and focused use, we can provide expertise to move you forward.
Social Media Sensecheck – should your organisation be investing in social media?
"OK, I get that social media is massive. But we're not Pepsi – how could it benefit us?"


Developing a social media presence is a big decision. You're going to be committing time and money to it, and – unless you're lucky enough to have endless budget at your disposal – there'll be a priority call to be made.
If you're not sure how social media might work for you, it's very difficult to know whether to keep it at the top of your list, or focus on other areas of your marketing and communications instead.
That's where our Social Media Sensecheck comes in.
Understand what social media means for your business
How does this sound? We'll sit down with you, and help you evaluate the potential of social media for YOUR organisation.
We'll explain the fundamental principles of how social media works (and we're not talking about blinding you with hype of the "Millions of people use Twitter, so you'll get your message to millions of people" variety), the options out there (should you be on Facebook, LinkedIn, blogging, or targeting niche forums?) and what would be involved in making it work for you.
The whole session is about helping you understand what social media can do, in the light of YOUR realities – your market sector, target audience, services or products, current marketing, budget and resource priorities.
What do you get from a Social Media Sensecheck?
In a word: clarity.
You'll understand how the different social media sites differ from one another, what's needed for success with each one, and how well they'd suit your business objectives.
You'll know what impact a social media presence might have on your organisation, from the demands of regular copywriting to the kind of results you can expect.
You'll analyse where your target audience might be on social media, and how difficult or easy it might be to get their attention.
You'll see where social media complements or conflicts with your other marketing and communications activities.
So depending on the way the dicussion goes, you might come away with:
a clear idea of how you'd start moving forward with social media, based on a simple, logical strategy
a list of the other priorities which need to be tackled first, plus some ideas about how social media might work for you in the future, or
a solid justification for taking social media off of the "To Do" list completely.
An honest assessment
Many agencies will happily visit you for a couple of hours to talk about social media, at no charge. That couple of hours will be spent selling their services to you, because that's what they're in business to do; advising you that social media might not be your best focus right now would be a terrible business model.
Our Social Media Sensecheck sessions provide an unbiased view, because we have no vested interest in your decision. We want our clients to get value from our experience of the reality of working with social media, and not waste money on poorly considered campaigns with no strategic basis.
 Social Media Consultancy – helping you get the most from social media
A focused consultancy session can work wonders for companies or third sector organisations who've taken their first steps with social media but would like some experienced guidance to optimise their work, help develop a more advanced strategy, or run a specific campaign.
Questions that our social media consultants might help a client company with include:
we'd like to add to our social media presence. How would YouTube / Pinterest / LinkedIn / Twitter etc, work for a business in our sector?
How can we measure and track the impact of social media activity?
How do we best integrate social media with a broader marketing or business plan?
How do we improve the amount of engagement we achieve with customers or prospects?
We're launching a new product or service – how do we best use our social media presence to really build buzz and get people talking about it?
What are the latest developments and platforms and how can we use them?
How do we target a specific audience through social media?
Managing our social media presence has become very time consuming. What are the best tools to help us work more efficiently?
How does it work?
It's really simple! You let us know what's challenging you, and we'll work with you for one or more sessions (usually 2-3 hours) to tackle those problems. It's a fast, efficient way to get access to social media expertise for just as long as you need.
Let's get going!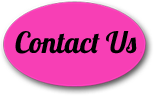 Give us a call – we're on 03303 500 929*, or email us via sayhello@rosemcgrory.co.uk
*local rate call, 03 numbers are included in mobile inclusive minutes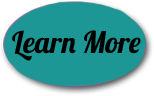 Learn more about us: here's the lowdown on our company ethos and approach; or take a look at our blog, where we cover a wide variety of tips, issues and "How Tos" about working with social media