If you want to start making the most of social media as quickly as possible, our business kickstart package is the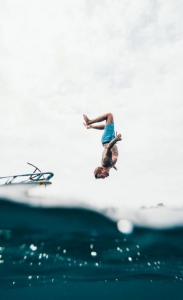 most efficient and cost effective way of getting your complete social media presence up and running.
Social media kickstart covers every aspect of starting out with social media. It's  particularly suitable for startup businesses or those who want to get their online presence right first time, rather than learning through trial and error.

How does it work?
Know where you're going
First, we work with you to devise a social media strategy that's right for your business, and works with your existing marketing.
We'll look at your business plan, existing marketing, target audience and objectives, and help you understand which social media platforms will help you and where you should be prioritising your time.
Get set up and looking great
Second, we get you registered, running and perfectly branded on the right platforms – so that you look professional and credible in the social media space from Day One.
All the know-how you need
Then, we provide one-to-one training so that you understand not just how the platforms work, but how to use them most effectively to meet your business objectives.
For example, we'll tell you how to find your target audience and get their attention – and leave you with a plan to work to.
You take it away from there, and we can even provide some ongoing mentoring or occasional reviews if you want a little support in the future – it's up to you.
What does it cost?
Kickstart packages cost from £499, depending on the scope of your social media ambition!
What do you want to do next?
Get in touch: To discuss how quickly our social media kickstart package can have you getting up to speed, just call us on 03303 500 929, or email sayhello@rosemcgrory.co.uk
Just looking for training?: Find out more about our Social Media Training

Learn more about us: here's the lowdown on our company ethos and approach; or take a look at our blog, where we cover a wide variety of tips, issues and "How Tos" about working with social media
See what else we do: check out the other services we offer