The luxury of private, bespoke Social Media Training, at a sensible price – Guaranteed.
Our private, tailored Social Media Training courses are individually designed to ensure that you get exactly what you need to make your organisation successful with Facebook, Twitter, LinkedIn, Instagram, or any other social media site.
We're so confident that you'll be pleased you chose our training, that we offer a Money Back Guarantee if you don't feel that your session is 100% relevant and helpful for your business.
So if you're a UK business or third sector organisation looking for a social media training course, we'll design and deliver your perfect session,  with no wasted time or unnecessary topics.
Because private training is so much more efficient than a group session, often only a half day is needed, saving you valuable staff time – but it could also be a longer session or a few separate sessions.
How does it work?
All of our private training sessions are bespoke to each client – tailored to your exact needs.
We start with a phone or email consultation, to help us understand you and your organisation. That's FREE!  Because sometimes you don't know what you need to know, and we're happy to help you with that. Then we put together an agenda with you, making sure that it covers any specific objectives or questions you have, and the areas we know you'll need to succeed.
Sessions can focus on just one social media site, or a combination. If you aren't sure which sites you should be using, we can advise on that too during the initial consultation.
After the consultation we'll give you a completely no obligation quote for the training costs, and you can compare that with the standard "classroom courses" that our competitors offer (and, we hope, be pleasantly surprised.)
Why choose bespoke Social Media Training?
Because your session will cover exactly what you need. No more, no less.
We work with you to create a unique agenda for your training session which is bespoke to your business environment and your staff. You get the Goldilocks of training sessions - everything is Just Right!
Right for your organisation
What your business does, and the audience you want to attract, will (if you're doing it right!) have a huge influence on how you use social media.
The kind of content you post, tone of voice you use, and audience you're looking for will need to be completely different for a law firm and a local cocktail bar. We take that into account, ensuring that the training is totally relevant and focused on your sector.
Right for your staff
Experience matters, and there's a huge range when it comes to a relatively new technology like social media. We make sure we know whether we're training complete technophobes or avid bloggers, and keep the pace and complexity appropriate. That can make the difference between the training being a huge success or completely ineffective!
 We provide Social Media Training in London, the South East, and beyond
Why is our Social Media training different?
Rose McGrory is a specialist Social Media agency. That means that all our trainers spend the rest of their time developing and executing social media campaigns on behalf of our clients. They face the same challenges you will, every day, and are right up to date with the very latest trends and changes.
We take that "real world" savvy and use it in our training.
So, our social media training courses don't just show you which buttons to press, or how to find your way around the site's functions. You'll learn that too, but it's much more important to know how to make it work for your business. We aim to make you an in-house social media champion – so you're clear about what you want out of LinkedIn, Facebook or whatever sites you decide to use, and know how to get it.
What can your Social Media training include?
More or less anything you want! We're experienced users and trainers of all the established sites, and happy to mix and match topics so that everything we include is moving you forward.
Just some examples:

Example "beginner" level topics:
Overview of the Social Media landscape – what's out there, and what's relevant

What makes a Social Media presence successful

Which sites will work best for my objectives?

How to use one or more specific social media sites (for example, "How do I use Facebook to find new customers?","I need a crash course in making Twitter work for us")

Getting set up on the best sites for you – we can work through this with you on the day, so you're ready to go straight away

Developing a plan for finding and growing your audience

How to use free software to help you manage things efficiently
Example Intermediate and Advanced topics:
Advanced techniques for growing your audience

Can you target your ideal prospects on social media?

Facebook Advertising – understanding Objectives and Targeting

The Facebook Pixel, retargeting and Lookalike Audiences

Setting and measuring appropriate performance indicators

Messaging and content planning
Once we've confirmed a training session length and date, we'll send you an outline agenda which you're welcome to play around with, or add specific questions from attendees.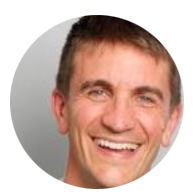 "thank you for your time yesterday and the time/effort that had clearly gone into preparing the training so as to make is as relevant to Fizz as possible. The whole team found the session extremely beneficial, we learnt a lot and .. we think it will have a real impact"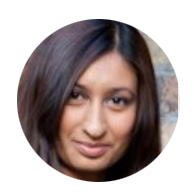 "I would be happy to recommend Rose McGrory for Social Media training, especially for anyone wanting a session that is tailored to their company's requirements. They really made sure that all our questions, and more, were answered in the interactive and hands-on session.

The training is very good value in comparison to other Social Media training course providers and can be provided in the comfort of your own office. I now feel ready to implement our Social Media strategy."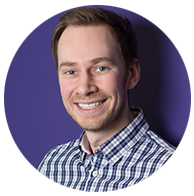 "Our whole team were very impressed with the level of personalisation of our training session. It was entirely relevant to our organisation, which meant we got a lot more out of it than we expected!"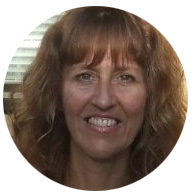 ""We selected Rose McGrory because we wanted tailored training on both Facebook and Twitter. We consider ourselves experienced users of the former and total beginners on the latter – the training was perfectly pitched to meet our exact requirements on both counts.

Our trainer's knowledge of the use of social media in business was excellent, making the day interesting, informative and very useful. We all came away feeling very inspired."
What does our Social Media training cost?
It depends on the size of your training group, the time required to cover your objectives and the amount of preparation and research we'll be doing, but Private Social Media training sessions for a larger group cost from £90 per head. If you're a sole trader on a tight budget we'll do our best to help you – take a look at our Sole Trader & Small Business page for more information.
For most organisations, bespoke private training is by far the most efficient and cost effective option.
If you attend a standard training course, you'll be taught "general purpose" social media suitable for a wide range of business sectors and abilities. The trainer isn't able to take into account your previous experience, business sector or goals. Many clients come to us having been on numerous standard Facebook or Twitter courses (both free and paid for), and still none the wiser as to how best to apply Social Media to their business.
Private training is much better value! Here's why….
It caters for your exact needs at that time – we agree a prioritised list of what you'd like to cover prior to the day, or can suggest the most important topics if you're just starting out
It covers only the  sites which are likely to be most beneficial for your business – no twiddling your thumbs while the trainer talks about sites you don't plan to use, or covers areas you're already familiar with
It's done in the context of your overall marketing objectives – who do you need to be reaching out to, and what's the best way to do that
The private format means that you can ask questions as you go, and spend more time on areas you find confusing; and with no potential competitors in the room, you can be open about your organisation's challenges
If appropriate, we can include hands-on exercises with you at the keyboard, usually on your own laptop or PC, to ensure you retain as much knowledge as possible
We come to your site, saving on travel costs and time.This can really mount up if you're training more than a couple of staff.
We offer a Small Group rate for up to three trainees, or a Large Group rate for up to 8, providing even better value
What would you like to do next?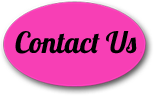 To start putting together your perfect social media training session, please call us on 03303 500 929*, or email sayhello@rosemcgrory.co.uk. We're very approachable and NEVER give you the hard sell!
*local rate call, 03 numbers are included in mobile inclusive minutes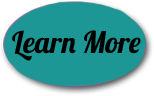 Learn more about us: here's the lowdown on our company ethos and approach; or take a look at our blog, where we cover a wide variety of tips, issues and "How Tos" about working with social media