Private, Tailored LinkedIn Training in London and beyond
LinkedIn isn't a place to hang out and exchange trivialities, it's designed to make you more productive and successful.
~ Henry Clifford-Jones, EMEA Director of Marketing Solutions, LinkedIn
LinkedIn set out to become THE social network for professionals, and it has done a great job of achieving that.  25 million people in the UK use the network.*
Since 2012, professionals have been signing up to join LinkedIn at a rate of approximately two new members per second**, and LinkedIn is constantly adding new features to enhance its value to users..
Who would benefit from training on LinkedIn?
There are three main categories of people we work with on LinkedIn:

Business Owners, and Marketers, in the Business to Business space
.
If you're looking to find new customers, establish your organisation as a thought leader, or just become more visible in your industry, a strong presence on LinkedIn is essential.
Recruitment and HR professionals
.
LinkedIn is the biggest directory of skilled individuals that's ever existed. Understanding how to use it, and how it impacts on your industry, is crucial. .
Jobseekers, or professionals looking to enhance their career
.
If you're actively looking to change role, or build connections with peers, having a great LinkedIn profile and strong network can make all the difference.
Our Tailored LinkedIn training
Get up to speed with every aspect of LinkedIn in a private, one to one training session. We'll discuss your business environment and current challenges with you. Based on that, we'll agree a personalised agenda for your training to ensure that it's perfect for your sector.
We also make sure we understand your previous experience with social media and level of confidence with the online world, so the pace of training is right for you – no twiddling your thumbs while everyone else in a group catches up with things you already know, or panicking because the trainer is rushing ahead of you. Our trainers provide a friendly, workshop-style session guaranteed to answer all your questions and leave you confident about achieving your objectives.
What our sessions cover
Every training workshop is different, and you get to choose exactly what will benefit you most – but we can also suggest areas that you might not have considered. An example agenda might be:
What's the point of LinkedIn, and how can it help me in my particular business environment?
How can I best integrate LinkedIn into a wider marketing strategy?
Creating the perfect LinkedIn profile. It's not just about filling in all the boxes, we can advise on the best language for your target market, optimising for Search Engines, and more
Your Company on LinkedIn – ensuring you make a fantastic first impression on prospective customers or employees
Note:  Your personal and / or Company Profile can be created during the session, so you go away confident you're looking professional and ready to make the most of LinkedIn
Advanced search techniques – Finding your ideal prospects or candidates
Connection requests that get results – and the "No No"s to avoid
Using LinkedIn for B2B marketing
Paid for services – advertising and more
The LinkedIn social Home feed – how to maximise your visibility
Content strategy – using status updates to start conversations and establish yourself as a leader
The benefits of our LinkedIn training approach
Our customers consistently tell us that they find the tailored, one to one approach hugely beneficial. Here are some of the reasons why:
Flexibility. We can go over a particular topic, or answer other questions which come up in detail. This just isn't possible in a typical classroom environment with a fixed agenda
Trainees can work "hands on" on their own laptop or PC, which means more brain cells focused on LinkedIn and fewer on that fiddly trackpad that keeps glitching
We always teach in the context of your business sector and wider business or personal objectives. Our training is all done by senior staff with indepth experience of digital marketing, so we can also advise on complementary websites and technologies.
We come to your site, so there's no wasted time out of the office and you save on travel costs.
Great value for money. For less than some of our competitors charge for one course attendee, we offer a Small Group rate allowing up to three trainees to join a session. And remember, the training is bespoke to you, so you can cover in a few hours what you might pick out of a full day's generic training course.
What does our LinkedIn training cost?
It depends on where you are in the country, the number of participants in the session, how long we'll need with you and to prepare for the session, and whether you're combining LinkedIn setup and training with any other aspects of social media – we can combine LinkedIn training with work on Twitter, Facebook, Google + or even setting up a Blog. But for a larger group (8+), a session will be less than £95 per head.
What our customers say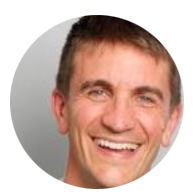 "thank you for your time yesterday and the time/effort that had clearly gone into preparing the training so as to make is as relevant to Fizz as possible.

The whole team found the session extremely beneficial, we learnt a lot and .. we think it will have a real impact"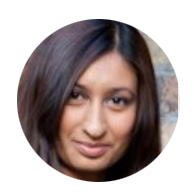 "I would be happy to recommend Rose McGrory for social media training, especially for anyone wanting a session that is tailored to their company's requirements. They really made sure that all our questions, and more, were answered in the interactive and hands-on session.

The training is very good value in comparison to other social media training course providers and can be provided in the comfort of your own office. I now feel ready to implement our social media strategy."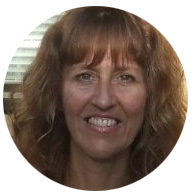 ""We selected Rose McGrory because we wanted tailored training on both Facebook and Twitter. We consider ourselves experienced users of the former and total beginners on the latter – the training was perfectly pitched to meet our exact requirements on both counts.

Our trainer's knowledge of the use of social media in business was excellent, making the day interesting, informative and very useful. We all came away feeling very inspired."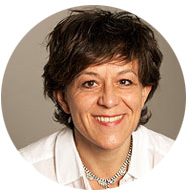 "Your training was excellent thanks.

A real pleasure and just what we needed!"
What would you like to do next?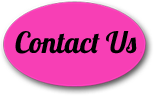 To start putting together your perfect LinkedIn training session, please call us on 03303 500 929*, or email sayhello@rosemcgrory.co.uk for a no obligation quote – we're very approachable and NEVER do the Hard Sell!
*local rate call, 03 numbers are included in mobile inclusive minutes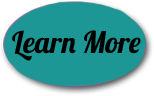 Learn more about us: here's the lowdown on our company ethos and approach; or take a look at our blog, where we cover a wide variety of tips, issues and "How Tos" about working with social media
* and ** source: LinkedIn.com