Some of our Public and Third Sector clients:
Service Menu:
Learn More
Small or large group In-House Training
Custom built, private inhouse training that's tailored to your particular challenges and the current knowledge of your staff.
You tell us what you already know and what you'd like to be able to do, and we'll suggest an agenda for your perfect, personalised training session or programme.
You can mix and match topics and difficulty (beginner to advanced) to suit, and we're experienced in helping even the most doubtful folk get comfortable with using social media.
All our training is approached strategically and includes examples which are relevant to your particular situation.
Click the button to learn more about the benefits of private training over signing up to a classroom session.
Learn More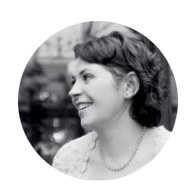 "Thank you once again for today's training session. I certainly feel I have got a lot out of it, and that I can use what I have learnt to make the Museum's Social Media presence much, much better."
Awayday or Event Presentations
If you would like to include a session demystifying Social Media in your next awayday or event, give us a call.
We've worked with a range of organisations to provide fun but effective presentations which ensure everybody goes away with new clarity and enthusiasm for social media.
The session might be a general, no nonsense overview of how Social Media works, or it could focus on using it for personal development or to help solve current issues with your projects
Learn More
Strategy and Project Support
A short term helping hand to define an overall Social Media strategy, or to provide input on how Social Media could help, what resources would be needed, and how the results might be measured for a specific project.
The button above will take you to more information about our Strategy and Consultancy services - or just drop us a line and we'll suggest how we might help
Learn More