Online Marketing Basics & Social Media Strategy Setting
This is a great place to start if you're new to using social media and other online marketing tools, and especially if you're founding a new business.
A 1-2 hour, one to one session where we give you all the background knowledge you need to be able to invest time effectively in social media.
You come away feeling confident about what matters and what doesn't, which social media sites will work well for you and why, and what you'll need to do to make it happen.
You may also want to cover the basics of how to help potential customers find you online, including SEO, Google Adwords and how web design impacts on your visibility.
As well as giving you a clear starting point for your online marketing strategy, we can also provide friendly advice to help you avoid wasting time and money on inappropriate or unnecessary work, or being taken for a ride by unscrupulous providers (apparently, they are out there!).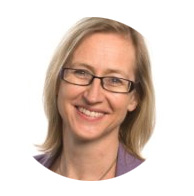 "I really enjoyed yesterday and found it extremely useful. It was so great to have you focus completely on our business. I felt you really understood our products, market and strategy."
Learn More
Social Media Account Setup and Optimisation
Just what it says on the tin! Getting you started with a perfectly set up profile so that you can focus on how to use it.
This service is most usually for Facebook Pages and LinkedIn profile / pages, as these have the most complexity, but we can also set up an account and profile for you on other sites if required.
Unlike most companies, we won't just bill you, hand over a login and leave you to work it out on your own, though. Basic training on the functions you'll need to use the account is also included in the setup fee. We'll also give you some pointers as to what you should be thinking about to make Facebook, LinkedIn or whichever site actually work for you.
Click the button to take a look at our Facebook Page Setup offering and get an idea of how this works.
Learn More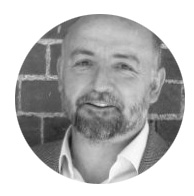 "It's all due to your superb work, we would still be floundering in cyberspace if it were not for your fantastic guidance. I permanently sing your praises to my clients"
Learn More
Private Training
You tell us what you already know and what you'd like to be able to do, and we'll suggest an agenda for your perfect, personalised training session.
All our training is approached strategically and includes examples which are specific to your type of business. This is the luxury way to get quality social media training, but at a sensible price!
Click the button to learn more about the benefits of private training over signing up to a classroom session.
Learn More
Learn More
Outsourced Social Media
Asking a third party to manage your social media presence for you is a big decision. You're handing over a big part of your image, one which could be all that many potential customers ever see.
We've got some firm views about when it's OK to outsource social media, and what's needed for it to work effectively, and we don't take on managed social media clients unless we're pretty sure it will work out for both sides.
If that's the approach you're looking for, click the button to find out more.
Learn More
Sole Trader & Smaller Business service costs
Training and Strategy Services cost from £249 up to around £499 for private training covering a number of social media sites.   We're very happy to give you a no-obligation quote once we know what you need, so please drop us an email if you'd like to get some exact costings. We absolutely never hassle you if it's not for you!

Social media management starts at £400/ month, depending on the activities required.
Please note, we only provide one-to-one sessions to customers who are within around 45 minutes' travel time of our bases in East London and Rutland. For larger groups (or if you can get together with a friend in the same industry) we can cover much of the South East and Midlands.
Account setup (and associated training) is generally done remotely, so we can offer this to customers anywhere in the UK or even further afield.