This creative use of Twitter by Greggs the bakers made us smile – they've set up a Twitter account for their new arrival, Strawberry Milkshake Donut.
The account isn't doing badly either, clearly spreading the word and tempting people to try the new product, and with a fair bit of fun customer interaction. Full marks to Greggs!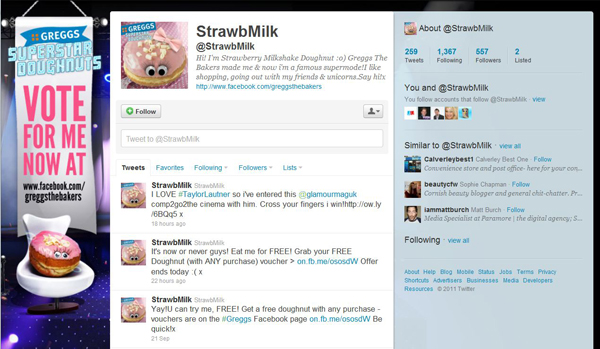 Would you follow a donut on Twitter? What other creative approaches to Twitter have you noticed lately?