This is the second part of our new "killing it with Pinterest" series. If you missed the first one, which looked at clever use of special offers to drive traffic, you can find it here.
For this article we're going to be looking at getting your business, and more importantly your products, found on Pinterest.
Why does Pinterest searching matter so much?
We know that many consumers use Pinterest as a shopping source; it's been proven to drive more direct sales than any other social media site.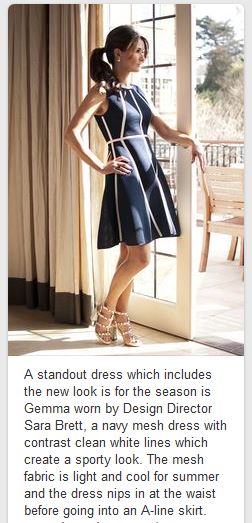 So, people are often going to Pinterest with the intention of searching for a specific type of item. You need to make sure that if it's your product they're looking for, you show up in the search results ahead of the competition.
And although we all think of Pinterest as being about images, the thing you need to remember here is that being found is ALL ABOUT THE WORDS. Almost all, anyway.
Pinterest SEO
Just like Google, Pinterest has its own algorithm which determines the order of results when someone performs a search. And just like Google, we don't know exactly how it works.
But, there are many things that you can do which have been proven to be effective in helping people find a product.
There are two areas you need to think about: your business profile, and how you optimise individual product pins (and the Boards you put them on).
Optimising your Pinterest Profile for search
Unless you're a household name, the majority of consumers on Pinterest will be looking for what you "do" rather than who you are  – ie, they're unlikely to be searching for your company name specifically. The key to helping these people find your company is smart use of keywords. So:
Consider including keywords in your company username and URL (you can set up a custom URL from a validated Business Page). So for example, use "Arabella Clothing – Occasion dresses" rather than just "Arabella" for an occasionwear company, and make the URL www.pinterest.com/arabelladresses
Brainstorm for
all the ways that consumers might describe what you do
, and include as many of them as feels comfortable in the About You section.
Obviously you want to avoid it looking like a crazy list, but in the above example it would be reasonable to try and get "occasionwear" "prom" "wedding guest" etc into the description.
Optimising your Pins for search
Next, you need to attend to each and every Pin that you create. Starting with the best possible image of each item is important, but isn't enough to get you across the finish line of Search results!
Provide FULL DESCRIPTIONS FOR EACH PINNED PRODUCT. This is so big that we need to yell it!
A good description will make a massive difference in search. Why? Because that search is being done by a machine. A computer can't figure out that a dress in your image is red, unless you tell it so in your description! And where would you rather your Pin showed up – in a gazillion results under "dress", or on the first page of results for "red dress" for that consumer who already knows that's what they want?
You've got up to 500 characters to play with, and studies have shown that the optimal length for engagement is around the 200-300 mark, so you should be using at least that much. Think about every aspect of your product which might be a customer criteria – size, colour, use, benefits – and don't just rely on the image to do all the work.
Give your Boards helpful names too – don't make them too whimsical. Remember
there's a Board-only search option
, so
your important keywords need to be included in the board names too
if you can do it without things starting to read awkwardly. Bonus tips: there's a great article here about
the silly mistakes people make when naming their Pinterest boards
, which is definitely worth a read through.
Think about the size and shape of your images. While this won't affect where they show up in the search order, it can really help them to stand out on a busy results page. You can go up to 735 pixels in width, and there's no restriction on length – which offers some interesting possibilities, doesn't it!
Make smart use of any appropriate
hashtags
. But do use them properly – there's little point in splattering a hashtag in front of every word, it just makes things hard to read.
Only use "category" hashtags which aren't already in the description, so for example #fitness may be appropriate following a description of some running gear. If one of the perenially popular hashtags is appropriate for your product, use that too, but only if it really is relevant. Otherwise it just evokes those spammy adverts for knock-off Nike trainers covered in #christmas #thanksgiving #love hashtag spam.
As a final note, now that you've got your product Pins to the top of the search results for exactly what your searching consumer wants,  you need to make it easy to buy.
Make sure your Pins do link directly back to the appropriate sales page on your website, or if you're not selling online, to a page with very clear information about how the consumer can buy (nearest stockist, mail order etc). If you just upload your images directly to Pinterest and don't link them, or have them on a hosting site like Photobucket, you're losing a huge part of the opportunity that Pinterest gives you.
So, now you're getting a ton of Pinterest traffic with Special Offers and great positioning in the search results. In the next post, we're going to look at our final technique for pulling in the buyers: running brilliant Competitions on Pinterest.